8 Best Tools to Clean Your Windows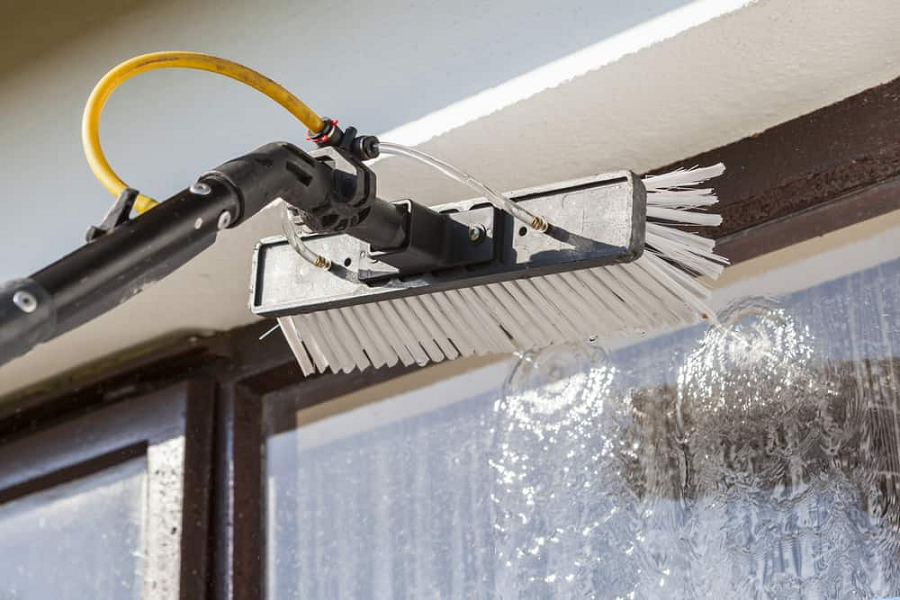 Cleaning your windows effectively requires the right tools. These tools should have the right design and size for your windows. They should also be easy to use.
There are various tools to clean your windows; however, you can start with a mop or microfiber cloth that is absorbent and leave no stain marks. In this article, we shall discuss the necessary tools to keep your windows clean.
1. Squeegee with Scrubber
Both of these tools are handheld and easy to use. They are a great choice when you want to clean your shorter interior windows. The set comes with a microfiber cloth scrubber and a squeegee, both attached to light plastic handles. Additionally, they can be attached to poles if you can't reach high points. The scrubber contains a replaceable blade making it easier to continue with work if one wears out.
2. A Magnetic Wiper
It is not always easy to reach your window's exterior. The magnetic window cleaner has an anti-fall rope that helps keep it in place if it detaches from the inside. With this magnetic design, you drag one side inside the window while the other follows along, cleaning the outside. If you want this device installed to help clean your windows, contact Utah county window cleaning.
3. Sleeves and T-Bars
T-Bars help clean the surface of your windows. It consists of a sleeve and a wand. There are different sleeves for different jobs, the most common being the microfiber sleeves. They can hold a lot of water and contain scrub pads to clean rough surfaces.
4. Towels
Using towels is one of the most cost-effective ways to clean your windows. Surgical towels and microfiber cloths are cheap and perfect for details; they don't leave any streak behind.
5. Extension Poles
Extension poles are necessary to help reach and clean tall windows. They are made from aluminum or ultra-lightweight carbon fiber. While choosing this pole, ensure you select the one with an easy locking mechanism, ergonomic grips, and replaceable tips.
6. A Window Vacuum
A window cleaning vacuum helps prevent water from dripping on your floor using a squeegee. After using a spray bottle and a microbial cloth to clean the window, use the vacuum to suck up the dripping water. After use, recharge it for the next use. You can also use these vacuum cleaners to clean countertops and car window mirrors.
7. Windex Glass Cleaning Toolkit
The Windex glass cleaning toolkit helps clean the outside of your windows easily and quickly. It comprises a cleaning pad, pole, and a glass solution that prevents the formation of water spots. You can clean up to 20 windows using one pad, and after fully exhausting them, you can easily acquire a new pack. The provided pole extends to about 11 feet, thus making it easier to clean a large area of your windows without getting off the ladder.
8. A Shower Squeegee
Sleek shower squeegee helps you keep your shower door clean without any soap spots. This product comes in four sizes and four colors to help you get the best product for your door. Additionally, you can use it to clean car windows, mirrors, and patio chairs.
Conclusion
If you are planning to acquire cleaning tools to give those windows a new look, consider any or all of the above from Utah county window cleaning. Perform the necessary due diligence on any item of your choice to ensure that it meets your needs. Creating a cleaning schedule for your windows will also ensure they remain in good condition for a long time.