All You Need To Know About The Distributed Antenna Systems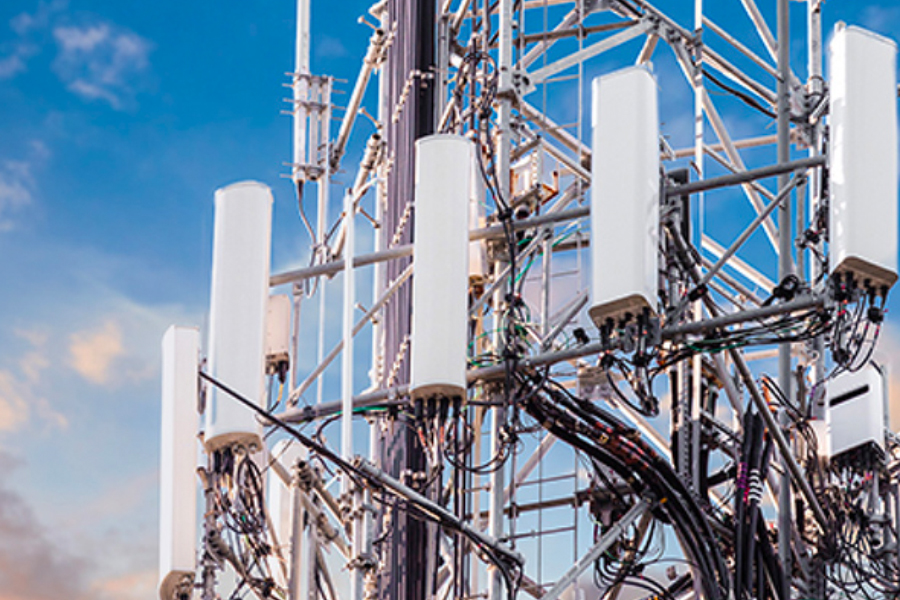 Through its innovative window films, Signals Defense can improve the performance of In-Building wireless systems. These films are designed to enhance wireless networks' efficiency in commercial buildings.
The wide range of window films made by Signals Defense provides a superior level of protection against harmful electromagnetic interference. They also feature an energy-efficient design.
Through its patented window film technology, Signals Defense can help improve the reception of wireless signals in various areas such as corporate offices, sports arenas, and multi-level car parking facilities.
How Does In-Building Wireless Coverage Work?
An increasing number of commercial buildings and their tenants demand the availability of in-building wireless (IBW), a technology that allows them to receive cellular signals inside their facilities. This system is a set of devices that distribute wireless signals to various areas.
Outdoor macrocells are used by Internet service providers and mobile carriers to transmit and receive radio signals. These structures, which can be as tall as 200 feet, can cover a wide area.
Unfortunately, building construction materials such as steel, concrete, and composite materials can block the signals sent by outdoor macrocells. It prevents mobile devices from receiving signals from within the building.
One of the most effective ways to eliminate dead zones in a building is by implementing a distributed antenna system (DAS), a wireless network designed to distribute signals to every building area.
Benefits Of In-building Wireless
The advantages of in-building wireless are numerous, such as improving the reception of mobile calls and increasing Internet connectivity speed. They can also help boost the productivity of office workers and enhance the reputation of the building's administrators.
A distributed antenna systems is similar to a WiFi router in that it distributes the best possible signal to the devices closest to it. However, dead spots and other areas where the signal isn't strong can still prevent people from accessing the internet.
You can move your devices away from the router or add a couple of routers to your home to boost the internet connection.
Building engineers can also help improve the indoor signal by implementing a DAS system. This system is designed to collect and distribute signals from a nearby tower. It uses a base station placed on the roof to spread the movement to various building areas.
Importance Of In-building Wireless
Due to the increasing number of calls made inside buildings, cellular service providers must provide their clients with reliable coverage. Unfortunately, mobile network signals can't reach large installations due to their construction. It led to the development of wireless solutions designed to provide consistent coverage throughout the building in a much better manner.
A building can also benefit significantly from a public safety DAS system that provides radio signals to first responders such as firefighters, ambulances, and police officers. Experts can use the system in certain areas, such as mixed-use buildings and commercial establishments. Depending on local codes and jurisdictions, the NFAA may require the installation of such systems in certain buildings.
Interference In In-building Wireless
One of the most critical components of an IBW system is a high-power indoor signal magnifier. This type of device can help improve the signal strength of the wireless system inside a building. Unfortunately, even though an IBW system is designed to provide consistent coverage, it can still be affected by interference from other macrocells.
This issue is why IBW systems are commonly used in urban areas and business districts. In most cases, the macrocell signals interfere with the transmissions from IBWs. It can affect the performance of the wireless system inside a building.
RF Shielding Improves In-building Wireless
Engineers can install IR and RF attenuating window films to prevent interference from other signals. These are designed to block radio frequencies coming from other sources.
A more efficient wireless network can be achieved by insulating a building from the interference of other signals with the help of a DAS shield. This product is designed to help improve the performance of a building's wireless system. In densely populated areas with a lot of wireless traffic, DAS Shield can help ensure that the system works seamlessly.
Our IR and RF attenuated window films can help prevent the signals from infiltrating the building's coverage area. This issue can occur when tenants, who might subscribe to different Internet service providers or mobile networks, can detect the presence of other WiFi networks in the building. It can be problematic, as employees might have to go through a long list to locate their office's network.
Building engineers can create an environment conducive to developing a resilient wireless network by implementing a distributed antenna system and RF shielding.
Complementing an IBW system with DAS Shield can help achieve a building-wide coverage area. Using strategically placed DAS devices, engineers can distribute signals indoors. They can also reduce unwanted interference from outside the building through the RF window films.
The goal of implementing an IBW system is to create a predictable environment. It can be achieved by having a built-in wireless system that can be deployed and operated without the need for additional equipment. It eliminates the need for building engineers to spend a lot of time testing and adjusting the system.
The advantages of an IBW system include reducing the number of overlapping indoor antennas and ensuring that the signals are distributed evenly across the building. It can also help maintain the building's coverage area and prevent interference from outside.
Through our partnership with iBWave Solutions, Signals Defense can now provide its customers with the best IBW system possible. For over 19 years, the company has provided software and hardware solutions that help build and manage in-building wireless networks.
Through our partnership, Signals Defense now offers DAS Shield, an RF shielding solution that can be utilized by building engineers and contractors for in-building wireless systems. It is ideal for shielding windows and providing a reliable and secure wireless environment.