Characteristics and benefits of ceramic kitchen sinks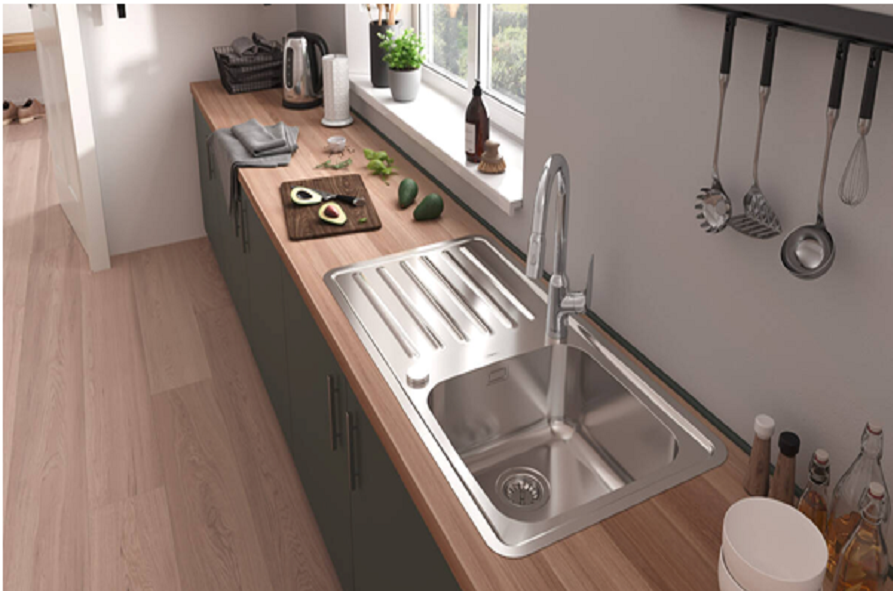 The ceramic kitchen comes in a variety of colors and styles, and they are durable and easy to clean. Ceramic sinks are also relatively affordable, making them a popular option for those on a budget. One of the main drawbacks of ceramic sinks is that they can be damaged if dropped or hit with a hard object. Ceramic kitchen sinks have become increasingly popular in recent years, offering several benefits over traditional sink materials.
These include being stain and scratch-resistant, heat-resistant, and able to resist discoloration. In addition, ceramic sinks are often considered more aesthetically pleasing than other materials, and homeowners often admire their porcelain-like finish. While several different types of ceramic kitchen sinks are available on the market today, specific characteristics stand out as unique to this type of kitchen sink.
Properties:
A ceramic sink is a popular choice for a kitchen sink because it has many benefits over other materials. Ceramic sinks are durable and scratch-resistant, making them a good choice for families with children.  Ceramic sinks come in various colors and styles, so you can find one that will match your kitchen décor.
Style:
When you are choosing a ceramic sink, there are many style options to choose from. The style of your sink will determine the design and shape of the sink. You can choose from various colors and shapes to find the perfect sink for your bathroom.
If you are looking for a traditional sink, you can choose a pedestal or console sink. These sinks are typically oval or rectangular and have a traditional design. You can choose a vessel sink if you want a more modern look. These sinks are shaped like bowls and sit on top of the countertop. They come in many different colors and styles to find the perfect one for your bathroom. Another option is an undermount sink. This type of sink is installed below the countertop and has a sleek, modern look.
Maintenance:
When selecting a sink for your home, one of the decisions you must make is what type of sink to choose. You might be looking at stainless steel, porcelain, or ceramic sinks. Ceramic sinks are a popular choice because they are durable and easy to care for. Ceramic sinks are heat resistant and can resist the staining effects of regular dishwashing. The ceramic surface is also very easy to clean. You can use a sponge or cloth to wipe away any dirt or stains and wash the sink with warm, soapy water.
Cost:
When it comes time to replace a kitchen sink, there are many factors to consider: size, shape, color, and, most importantly, cost. Ceramic sinks are popular because they come in various colors and styles and are typically less expensive than other materials like stainless steel. However, the cost of a ceramic sink can vary depending on the size and shape of the sink.
While a small ceramic sink may be less expensive than a stainless steel sink of the same size, a large ceramic farmhouse sink can be more expensive than a similarly sized stainless steel farmhouse sink. So it's important to consider your options and choose the best sink for your needs and budget.
Conclusion:
A ceramic kitchen sink is a popular option in the kitchen because it is durable, easy to clean, and can last for many years. Ceramic sinks come in a variety of colors and styles, which makes them a popular choice for many homeowners. One con of using a ceramic sink is that it can be heavy and difficult to install.