Factors to Consider Before Installing Insect Protection Screens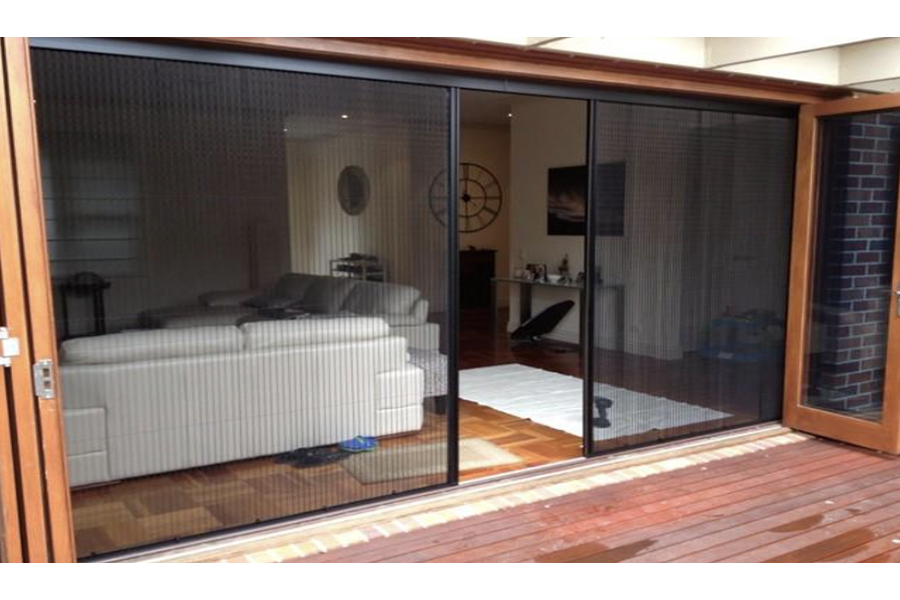 As homeowners, you would feel annoyed when bugs keep on coming indoors since this may put your family's health at risk. Fairly sure that you are very much concerned about your kids as well, that is why you will not allow insects to bite them. Indeed, worrying is natural for parents and homeowners, especially when someone has allergies to such pests.
We cannot simply watch and allow those small bugs to infiltrate our humble abodes. There is still something we can do to prevent them from penetrating our homes and that is through protection screens. We might not have the skills to install them on our doors and windows, but some local experts can help us with this.
I guess, we will just have to contact them for advice or visit their website at https://www.fliegle.de/ if we have further questions. Through their expertise, we will be able to choose what screen is ideal based on our location since it would be confusing when we decide without proper knowledge. However, we must also do our part by looking at some considerations before we ask for insect screen installation at home.
What is an insect screen?
This protects our homes from unwanted visitors, such as bugs. Leaving your doors and windows open will allow them to have access indoors. Thus, with a protector you can keep them away without blocking airflow and view outdoors.
It is also an ideal way to shield our property from various debris, especially during a windy day. You surely clean your house daily and wipe off the dust on the furniture. But when these screens are installed, you will be working less.
As years pass by, the materials available are getting advanced, thus, you surely have more options nowadays. However, I suggest you consult the experts first before choosing what material must be used. In this way, the screen can work more effectively and according to its function.
How does it work?
These insect protection screens are specifically designed to hinder pests from coming in. However, there must still be sufficient air passing through and freely circulating indoors. The light should be able to pass as well to naturally brighten your space.
This is why most mesh materials used come with small fibers to block and control bugs. Sometimes, insect-repellent chemicals are also coated on the mesh for added protection. But if you think that it's not safe for your kids and pets, then you choose the ones without such a coating – read https://www.pharmazeutische-zeitung.de/richtig-auswaehlen-richtig-anwenden-126555/ to learn more.
Are they effective?
Indeed, installing insect protection screens would be effective. However, some of the tiny ones may still be able to pass through mesh holes. Unfortunately, we cannot always figure out what bugs would be coming to visit so there is a possibility that other species are welcomed.
That is why you need to deal with experts who can guarantee that most types of pests in your area cannot get through the installed screen. These people should take the necessary measures to block whatever species from indoor access. Anyway, these nets, regardless of the materials used are barriers, thus, they can hinder anything from passing by.
Material Type
When you look at these items, it seems like they are all the same. You should be aware that you have several varieties to choose from. Therefore, with proper guidance, you will be able to find what suits your location and purpose.
These types usually differ in terms of materials and mesh size, such as:
Fiberglass or nylon mesh is quite popular because of its features. This type resists corrosion, rusting, and stains. However, it is easier to tear, and it stretches as well.
We also have aluminum that is durable. But it may get dents and crinkles easily.
A stronger one is stainless steel. You should have this installed when you live in bushfire regions.
Customized sand fly screens are designed in smaller weaving types. If your home is close to the ocean, then this is ideal when driving away midges – find here more details.

Weaving Type
Of course, you will not be purchasing and installing a door or window screen where pests can have free access. This is why, weaving is an essential aspect that every consumer must consider.
When we say weave, you are referring to the number of strands per square inch. It is because this will be creating space. Make sure that it is tight enough, so bugs will not be squeezing themselves just to enter the mesh.
The decision is still yours to make. It is because when weaving is too tight, viewing may be interrupted as well.
Installation Type
If you would like something temporary, then you may have to look for retractable ones. This means that it is not permanently installed on your doors and windows. When you want to remove them, especially when it is not needed, then keep the screen protector.
Just make sure that they can easily be pulled out. And then, these should function effectively. The secret to this is accurate measurement so that it can fit well.
Cleaning and Maintenance
It is essential to clean the mesh so that dust and dirt will not get stuck up. Sometimes, bugs may be trapped in the spaces, too. This will block air and light; thus, such types of debris must be removed.
Soft fabric, vacuum cleaners, sponges, and detergent can be used gently. However, you should ask the providers how this must be cleaned to prevent damaging the material. Residues can be removed with a brush, but it is better to seek an expert's piece of advice.
Anyway, you can ask the service providers if they offer cleaning and maintenance services. When humidity is high and rainstorms are frequently experienced, then regular maintenance is required.
Why should you install pest protection screens at home?
Your main goal is to protect your home from bugs since they will have free access without installing a screen. When you have trees and garden outdoors, mosquitoes stay. Therefore, you should be installing screens and should not be left open.
If your homes are near the main road, then vehicles frequently pass by. Thus, your house will collect more dust but with screened doors and windows, dirt can be minimized.