Here's How to Keep A Real Estate Agent Interview Under 15 Minutes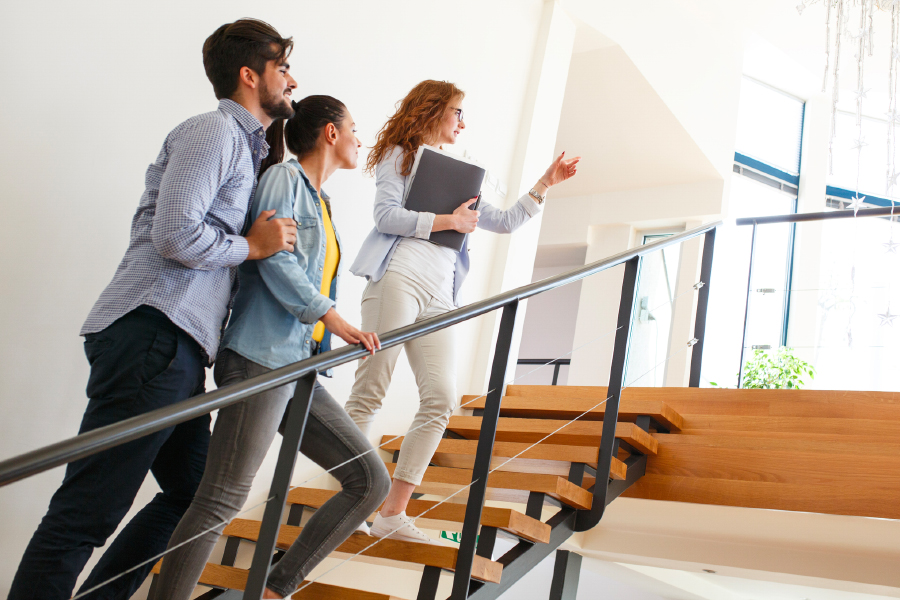 When buying or selling a home, one of the most important first steps to get the process going is to hire a real estate agent. But not just any real estate agent will do, you need the right real estate agent. Starting with an online search can turn up more agents than you could possibly interview, and that's why working with referrals from friends can help you narrow down your search. But even if you do have a pool of a few agents to choose from, you'll still need to interview them to truly find the agent that is right for you. You don't want to get hung up in a long conversation with agents, and with a few targeted questions, you can know who's right for you from the very beginning. Breaking the conversation down into three targeted areas can get you headed in the right direction — just be sure to not spend more than five minutes on each of the areas below, and you'll know if you've found your perfect match in less than 15 minutes.
Get the basics out of the way
While you can do some research about agents online, there are a few questions that can help you understand their background and experience that go beyond what an online profile can tell you. Questions to consider are how long they have been in business, how many clients they typically work with, and their knowledge of the area you are targeting to buy or sell a home. You'll also want to get a general idea of their commission fees and how many clients they typically work with at a time. The essential info to understand is how qualified they are to represent you and to help you fulfill your real estate goals. 
Get to know their work style
The most qualified agent in the world can't help you buy or sell a house if you can't work well together, and, kind of like dating, checking the chemistry that you have with a potential agent is just as important as understanding their background and skills. Some real estate agent interview questions to consider are their communication style and how often they typically check in with their clients. Some agents might have an assistant who communicates with their clients, while others could prefer to handle communications themselves. You might ask if the agent prefers to communicate by email, text, or phone calls, and also about how often they expect to be available to meet with you in person. If you want an agent to be available by text but realize that they only communicate by email, they might not be the right fit. Knowing their communication style in advance can help eliminate any surprises when it comes to speaking to your agent, especially as you get more involved with buying or selling a home. 
Understand the logistics and next steps
If everything seems to be going well, then you can move forward by getting a sense of the next steps and how you might work with this potential agent. If you need to get started on your real estate goals right away, then you'll want to make sure that your potential agent has availability for you immediately. If you are selling a home, you can also get a sense of the timeline for marketing and when you might expect to get your home listed on the market. If selling, that prep work will also include staging and photography, and you'll want to ask if your agent has a plan for managing marketing tasks or if you'll need to hire other people to get the job done. The more you know about the process of buying or selling and the timeline, the better off you'll be — and the fewer surprises you'll have during the process. 
The agent you have by your side when buying or selling a home can make a big difference in the outcome and how long it takes you to make your real estate dream a reality. By starting with a small pool of agents and then asking them targeted questions that can narrow down your search, you will be on your way to working with the perfect realtor, whether you are planning to buy or sell.