How to Choose an LED Bathroom Mirror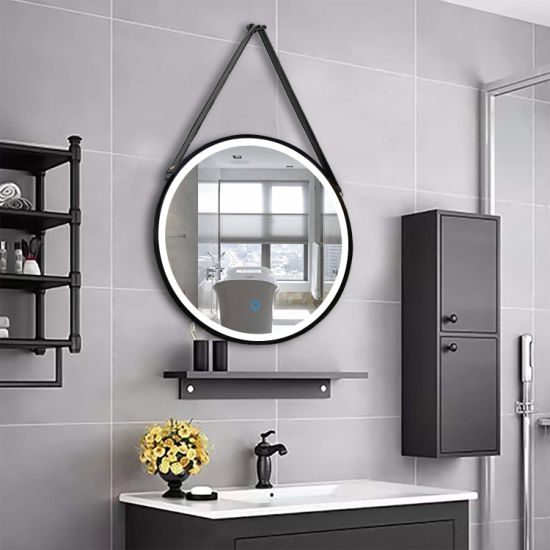 One of the essential rooms in any house is the bathroom. It's the place people go to first and last. It doesn't matter how big or small your home is; a well-appointed bathroom will always be a selling point.
Problems like dripping fixtures, overflowing toilets, and inadequate air circulation can still render a bathroom unusable. That's why it's important to take good care of things and manage them so that problems like these don't crop up over time.
However, other homeowners just want to change the look of their bathrooms, and while there are many methods to do this, one of the best is to install LED mirrors, as it is a simple way to upgrade your bathroom. But what factors should you consider while selecting the best-illuminated mirror for your bathroom? To help, consider the following:
Take careful measurements of the space on the wall where you intend to hang the mirror before purchasing lit mirrors. If your bathroom is on the smaller side, you may create more space by hanging a huge mirror on the wall. 
There are tons of mirror styles to choose from, from round modern mirrors to mirrors with music; it can be quite overwhelming to choose. Therefore, it is best to pick a mirror and frame that complement the decor of your bathroom. One tip is to use the website Pinterest to find bathroom ideas that complement your current decor. These days, you can choose a beautiful mirror to complement just about any bathroom decor.
Determine its intended use before making the investment in a mirror with built-in lights. How frequently do you use the restroom to prepare for the day? You'll need a well-lit mirror that won't cast shadows on your face if you want to pull this off. Is the function of your mirror purely cosmetic? Pick a mirror that glows and has a stunning frame.
Conclusion:
The addition of a mirror to a bathroom instantly creates the illusion of a greater room. This is because it is perfect for smaller or tighter spaces since it produces an optical illusion by reflecting light across the room. It's important to read customer reviews before purchasing smart technology since this will provide insight into other people's experiences with the product and a better idea of what would suit your needs.
In the end, a well-chosen LED mirror for the bathroom could do wonders for the atmosphere of the space.
To learn more about the benefits of installing LED bathroom mirrors, check out this infographic created by Remer.