How to Deal with Cracked Granite?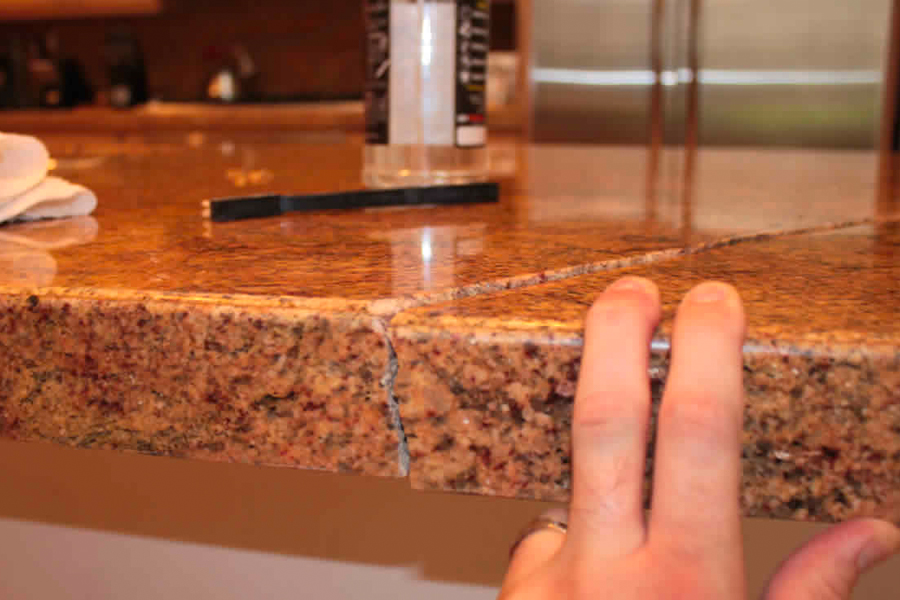 Granite is one of the materials of choice when it comes to countertops for kitchens and bathrooms. There is no wonder why for granite is indeed a gorgeous stone and not that delicate when compared to other materials. In fact, granite is highly durable and can last for a very long time with proper care and maintenance. It is resilient even if you install it in a place with heavy foot traffic. However, no matter how durable it is, it isn't perfect. There could be issues along the way, and one of them is chip and crack.
How to repair cracked granite?
A crack in granite is a result of many things, such as mishandling or stress during transport, installation, or fabrication. You will easily notice the crack and it can significantly affect the beauty of granite stone. Aside from aesthetics, a crack in granite can make it less functional, especially when water starts to come in and sips into the inner part of the granite and the structure underneath. When you notice obvious cracking on granite, you have to address the issue right away before it could lead to bigger issues that would require a costlier repair.
For granite crack repair, the best thing to do is to repair it using epoxy resin. You will also need granite dust, ensuring that it has a similar color to that of your granite countertop. Below are the recommended steps to fix cracked granite:
Mix the granite dust and epoxy resin.
Fill in the crack in the granite, making sure you remove the excess mixture.
Follow the shape of the granite you are working with to make the crack less obvious.
Let it dry for a few minutes.
Once it is completely dry, you can proceed with sanding and polishing. It will make the work spotless as if no cracks were there.
When working with cracked granite, you should use low viscosity epoxy because it easily penetrates deep into the cracked part. It would easily form a bond, which would help address the issue right away. Always keep in mind that granite issues like chips and cracks should be addressed at the soonest possible time to prevent bigger problems. The bigger the crack is, the harder and costlier it is to repair. Hence, you have to correct it the moment you notice it.
Granite is without a doubt one of the best materials out there, especially for kitchen and bathroom countertops. Yes, it is a durable stone, more durable when compared to other types of stones, but that does not mean it can't develop issues over time. Day-to-day use can eventually lead to obvious wear and tear, and it has to be fixed right away. To keep your granite in perfect shape, you have to clean it regularly. Should there be any issues like staining, cracks, or chipping, you have to address them right away. If you feel like you are not confident addressing the problem on your own, you can always ask for help from experts.