How to Design Your Very Own Custom Carpet and Rug for Your Home?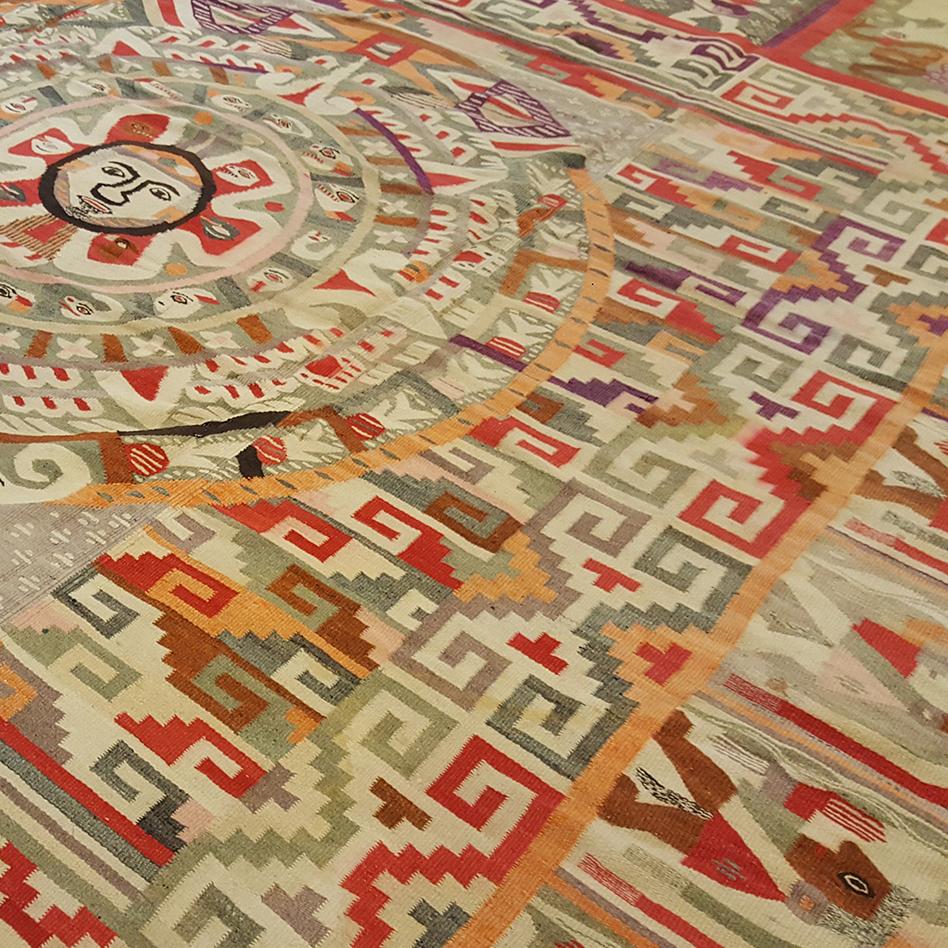 When it comes to planning a decorative room, you cannot imagine how great carpets and rugs will be for this place. On one hand, the carpet or the rug will provide a layer of protection to your expensive floor tiles or the wood. On the other, the custom designed carpet or rug will offer a stunning aesthetic appeal to the room. You can wrap the whole floor with the carpet or you can just select a place for it to be placed and displayed in its full glory. Practically, you can do so many things with your carpet and rug. 
Why Custom Carpet and Rugs
If you are not familiar with the market of carpet and rug in the USA, you might feel overwhelmed and amazed to see how amazing they can be. While antique vintage carpets and statement rugs can be a part of your precious possessions, modern or art deco style carpets can add a new dimension to the interior design of your room. And if you want your particular taste and personality to get reflected in the design of the carpet, then you can always go for custom carpets and rugs. That is why the demand for custom carpets is being so high. 
Now, if you are already looking for a carpet weaver or designer and planning to place an order for a custom rug or carpet, then you are in the right place. In the following points, you will get to see how you can design the perfect carpet and rug for your room. 
Choose the Placement and the Size
You might want to place the carpet at any place in your home. It might be your master suite bedroom. Or you can go for a carpet for your child's room. Or maybe you are designing on for your plush comfortable and elegant living room. In any case, the design of the carpet will depend on the placement. Depending on the décor of each room as well as the mood you want to set, you need to start designing. 
Once you know the placement of the carpet, the next thing you need to know about is the size. It can be a wall-to-wall modern carpet or you can choose an area rug that will be a center of attention. 
Your carpet can be made of any material you want. But when you are choosing the material, there are a few things you need to consider. While you can get Kashmiri silk carpets for your home, you should go for this only if the area doesn't get a lot of foot traffic. If you are going for a high traffic area like a living room or lobby, cotton is the right option. For outside stairs or porch, go for jute. 
There is no dearth of design inspiration for your carpet. You can go traditional or you can be downright modern. You can also choose art deco style. Traditional designs are generally floral patterns, Kashan design, the art of nature or a depiction of war. A modern rug or carpet will have geometrical patterns or simple stripes. You can go for anything depending on the room and its mood. 
Now, this is a very crucial decision to make. When you are bringing a carpet to the interior of your home, it will bring in some colors to your home décor. Maybe you are going for a beautiful and colorful rug to break the monotony of a monochrome room. Or maybe you want a carpet that will complement the traditional-looking furniture of your room. Or you want to make your look bigger with the illusion of space and choosing a brightly colored carpet. There is plenty of options for the custom carpet too. Choose anything you want.
Now, have you thought of the pocket pinch? Depending on the intricacy of the design and the necessity of the craftsmanship, you will need to chalk the budget. While traditional carpets contain more intricate work and small motifs, modern ones are simple in design. And that is why the price differs. 
So, take ideas from these points and design your very own custom carpet with the best carpet designer shop you can find online. Place your order and paint the world in your colors.