Is an Aluminum Door Good?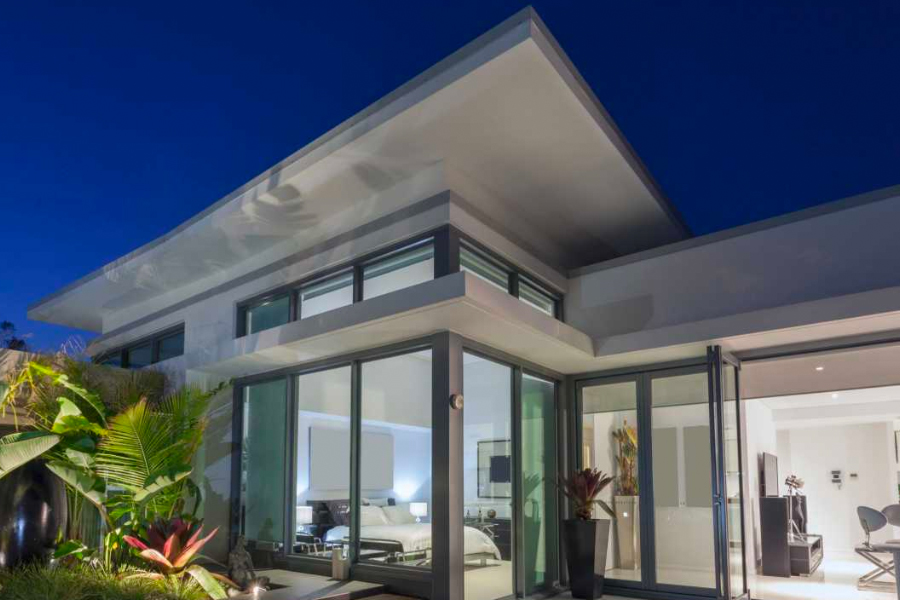 Today, most commercial and residential buildings install aluminum doors for their sturdiness, resilience, and longevity. With aluminum doors, you won't have to worry about worn-out, damaged, or penetrated doors anymore. No more fear of thieves breaking into your house! 
An aluminum door is a good fit for any building in today's market. However, if you are still unsure whether aluminum doors are worthwhile, read this article till the end. Learn why aluminum doors make a good choice in today's market. 
Aluminum Doors Are Budget-Friendly!
We, the Indians, are all connected by our love for a super deal! After all, there's no reason to spend more if you can spend far less. Compared to wood, aluminum doors are significantly less expensive for your home. So, installing the aluminum ones will save you money and even fit your budget. 
Aluminum Doors Are Highly Durable!
We all know how aluminum is labeled as a 'soft' metal. Despite that, one cannot imagine how powerful this metal is. Aluminum doesn't corrode when its exterior temperature falls, unlike other metals. 
Maybe that's why it makes an excellent option for exterior doors. It is susceptible to heat because of its strong heat conductivity. Even without being treated, aluminum doors have a high built-in resistance to corrosion. 
You Can customize an Aluminum Door
Thanks to today's state-of-the-art technology, anyone can modify aluminum doors as per their desires, so they are perfect for your home and the environment. The popularity of aluminum doors has skyrocketed ever since. 
Now, you have all the freedom to choose what your doors' frame, shape, or color will be. Modern architectural features include corner topologies, folding, or sliding doors, ultra-thin profiles, and minimalist designs. 
Also, your aluminum door will be capable of withstanding all climatic conditions. Over the years, these doors have proven to be durable and waterproof, irrespective of where you live. They can tolerate high temperatures and frequent temperature variations without showing any symptoms of wear and tear. 
Cleaning and Maintaining an Aluminum Door
The list of activities for a homeowner includes home maintenance in great detail. Don't you freshly coat a layer of paint on the house every one or two years? Don't you also occasionally fix your cupboards and cabinets?
So why not cross off one item permanently from that list? Door maintenance! The ease with which aluminum doors can be cleaned means only one thing. They need minimal maintenance compared to other kinds of doors. Simply clean and polish the door once or twice a year. 
Don't worry about buying specialized cleaning tools; all that's needed to restore the appearance of aluminum doors is a small amount of soapy water. 
Great Sound Insulation
Thanks to fast-paced technological advancement, you can now access superior-grade aluminum frames that can prevent outside noise from penetrating the house. 
More and more commercial and residential building owners are seeking aluminum doors to enjoy excellent sound insulation levels. 
So, Are Aluminum Doors Good?
Aluminum doors are a fantastic alternative for outside doors because they are composed of durable, affordable materials. Aluminum doors are beneficial since they are strong, long-lasting, and require little upkeep. Given the energy efficiency of aluminum doors, it significantly lessens the carbon footprint. 
An aluminum door is a good alternative if you're searching for a solid, long-lasting, and low-maintenance door. 
Conclusion
Now that you know that aluminum doors can be a perfect fit for your building, it is time to find the right provider. Only the best and most reliable window provider can offer you the right price. At AIS Windows, you get the best-quality aluminum doors at a reasonable price. Contact today!