The Black Steel Door Trend and Why it Works for Your Buffalo Home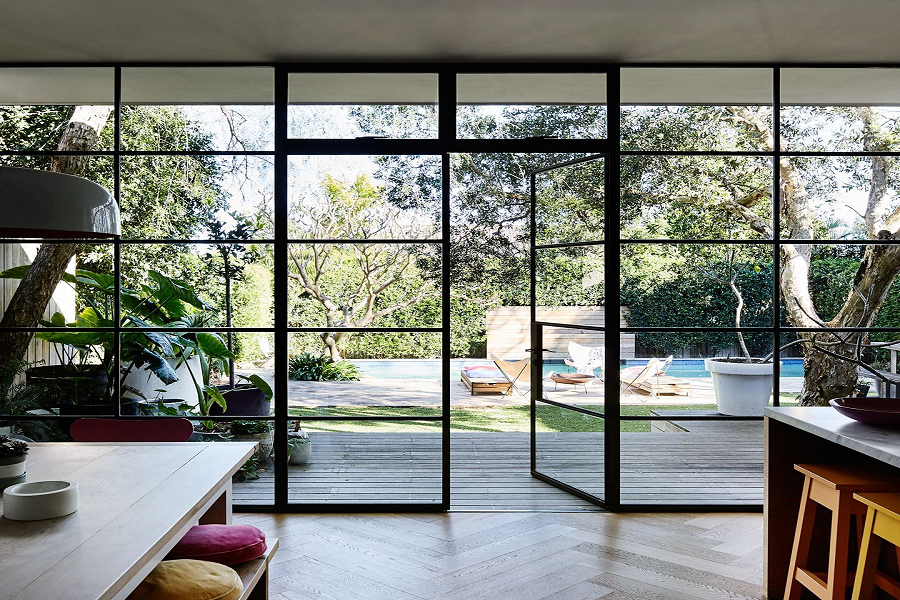 Buffalo homeowners are giving up the traditional white wooden door for a more modern, sophisticated take on interior doors. Black steel doors are all the rage these days, and it's easy to see why.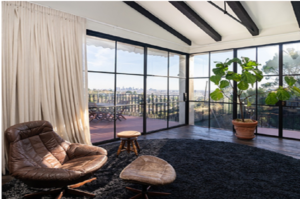 You can't go wrong with sleek black steel framed doors. Their industrial-style lends a touch of elegance to your home's interior. However, this does not rule out the possibility of incorporating them into a more traditional or experimental home design.
Black steel interior doors complement all kinds of architectural styles, from rustic to contemporary. That's not all. These doors are incredibly versatile, so add them to your home's interior and exterior!
It can be difficult to know where to start with all the options before you. Here are just a few ways in which you can add a pair of these black steel beauties into your interior:
Double Doors for Larger Entryways
Do you want to create a grand entrance that draws homebuyers to your estate? Go for black steel double doors. For Buffalo homes with larger doorways, double flat iron doors with geometric or scroll motifs do the job.
Wrought iron double doors also make a strong statement without looking over the top. Doors with wrought iron detailing complete antique or traditional style interiors. On the other hand, glass doors with sleek black frames or iron doors with geometric patterns complement modern interiors just as well.
Arched Doors to Accent Narrow Spaces
You can bring an expansive and grand feel to tight spaces and doorways by including arches in the design. With their classic design, arched doors are a good fit for any room. These magnificent steel doors can be placed in the bedroom, living room, kitchen, and pantry. Your pantry door will look more refined with a rounded arch.
They're also great for small spaces – such as closets, entrances, and corridors – thanks to their slender shape. An arched steel door, though reminiscent of Spanish architecture, blends seamlessly into modern interiors.
Versatile Glass French Doors Elevate Any Interior
Buffalo homeowners love their French black steel doors, and it's easy to see why: they look stunning! As multi-purpose doors, they come in a variety of shapes and sizes. Black steel interior doors with glass can be used as room separators or as full-length entry doors.
Pinky's standard style features a thick steel border all the way around the door, with a bottom border that is almost double in thickness. With a sleek black steel frame supporting the center glass panel, this design is both purposeful and visually appealing.
Black Steel Barn Doors Make Great Room Dividers
While adding a barn door to your home may seem outlandish, it has one major advantage: it takes up less room. You can add these to your interior as a room divider or to your exterior as a neat way to access the outdoors. On days when the weather is nice, you can just slide the door open and let the cool breeze and sunshine inside.
Sliding black steel barn doors are ideal for connecting different rooms and making a smaller interior look more spacious. These doors have glass panes that create the illusion of a larger area. This way, they serve the dual purpose of acting as both a wall and a door.
Pocket Doors Transform Empty Corners
You can use pocket black steel doors to turn an awkward nook into storage space or to create a small pantry. These doors work well for smaller homes due to their space-saving qualities. Since they don't swing open, they don't require any additional clearance or room.
If you're afraid your door space is too small or big to add a pocket door in, don't worry. Each of Pinky's pocket black steel doors is built to order using the client's unique design to ensure a flawless fit. Feel free to pick a design from their selection or suggest one of your own.
Black Steel Doors Fit for Buffalo Homes
It's never too late get started on a remodeling project for your Buffalo interior with Pinky's black steel interior doors, front doors, interior doors with glass, and more. Their black steel doors are elegant and practical in equal measure, making them suitable for all kinds of architectural styles.
Pinky's Iron Doors makes it easy to customize any steel door to your desired dimensions and design. Their web store is chock-full of doors, windows, and inspiration. If you have any questions or want to place an order, contact them right away.
About the Author
The author is an interior designer who has been writing blogs for Pinky's Iron Doors for eight years and counting. Over the past four decades, the family-owned business has been producing high-quality doors. It carries a wide range of options, including pocket doors, room dividers, cold weather doors, Dutch doors, and more.