The Most Off-The-Wall Ideas for Finishing a Basement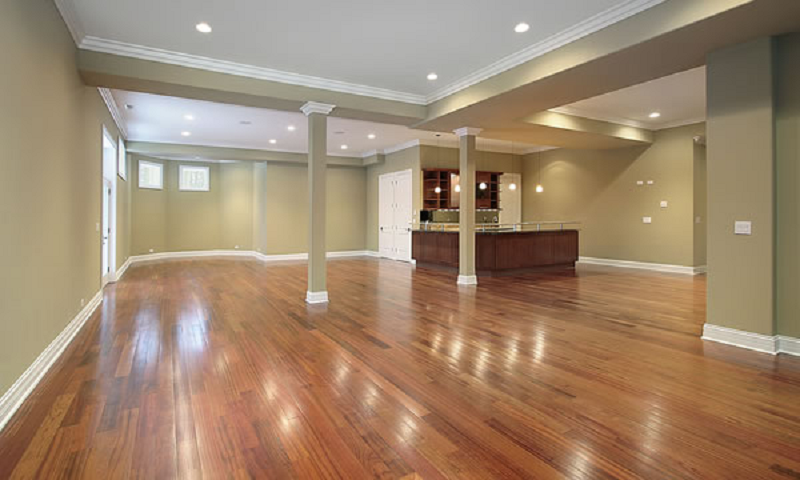 The most popular ideas for finishing a basement usually involve home theatres and lounges, but not everyone is looking to catch a flick or have a beer below their living room floorboards. For those who are looking for something a little more unconventional when it comes to finishing their basements, here are a few ideas:
In-Law Suite – This is not just a renovation that's starting to find its way into people's basements, it's also quickly becoming compulsory as the baby-boomer generation ages and is finding fewer and fewer senior living accommodations available. The answer is the in-law suite. Be aware that this won't be such an off-the-wall idea in the near future…
A Second Kitchen – This seems like it would be redundant in most homes, but in some of the larger ones where big events and big parties happen, the need for an extra kitchen means converting some of that basement space into a backup for the main one.
A Wine Cellar – Another idea that's just starting to come into favor is for those aficionados of the many different wines the world has to offer. What does a wine collector do with all of those fine bottles of chardonnays and Chablis which need to be kept somewhere dry and cool? Why, build a wine cellar in the basement, of course!
A Rustic Living Room – People want to impress everyone on the first floor with chic living and eating spaces, but they also want to relax afterward in a cozier setting that reminds people of a simpler life. With a classic fireplace and some rustic furniture, people are converting their basements into something that whispers of the forest and wood cabins.
A Pool – This might seem like a long shot for some, but there are people who always wanted an indoor pool but were unsure as to where to put one. It can be a bit complicated to put a pool in the basement, and it's certainly not something that's going to work in a bungalow, but it is possible to have this pleasantly surprising secret in the basement of some homes.
Extra Bedroom – The kneejerk reaction for a lot of families on the news that it's about to expand is to move, but this doesn't have to be the case. Finishing a basement with an extra bedroom or two can make for more room for everyone and is especially good for older kids who want a little privacy.
Apartment – For those who aren't looking to maximize space so much as to maximize income, a great idea is to help cover the mortgage and the bills by finishing the basement as an apartment. The size and number of bedrooms are dependent on the size of the house, of course, but it can be an excellent way of generating income.
Storage – There are also some who don't need more space to move around in so much as more room for boxes and old furniture. Converting some of that space into storage is usually pretty easy and inexpensive.