How to Get Rid of Used Furniture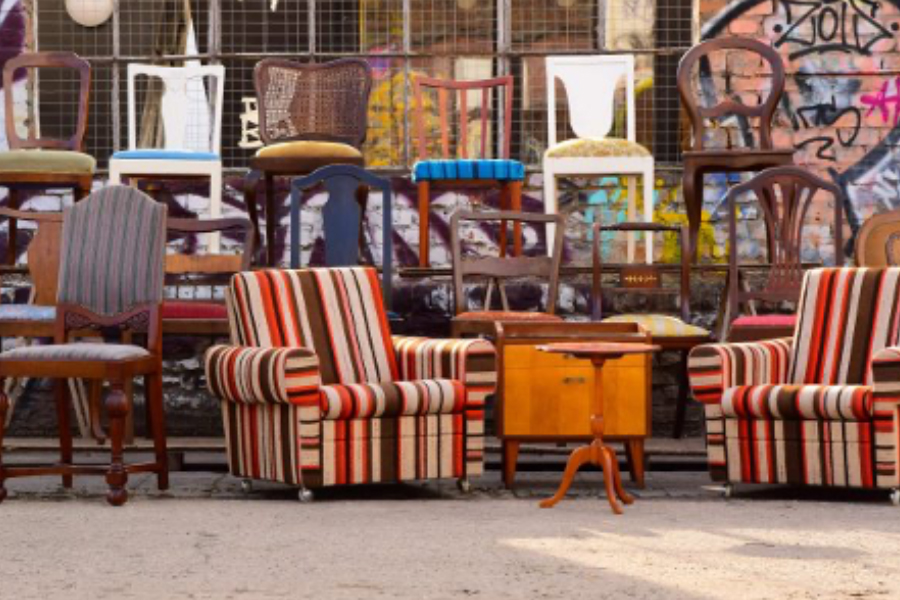 Getting rid of old furniture doesn't have to be a nightmare. It can be easy and affordable with some useful tips to follow. The reasons why people mostly want to get rid of old furniture is for renovation or because they inherited a house with old and not-so-functional furniture.
 While those old cabinets might have some charm, if you prefer something lighter, more modern, or of a different style, don´t hesitate to read this article and see how you can get rid of the old furniture and give space to a new one.
Make donations
If your old furniture is not good for you, it still might be good for someone else who needs it. So be generous and considerate and make a dalmatian. This is also an ecologically friendly choice since many pieces of furniture are made of wood and this way it doesn´t go to waste.
 You can inform about goods donations in Australia on the linked website.
Sell some of the pieces
If something doesn't fit your usual style but it's in great condition, why not sell it and save some money for buying a new one? While this option is not a charity, it's still a good choice to reduce the possible waste and take care of the ecology. Remember, an old piece of furniture for you might be a perfect vintage piece for someone else, so have a go on that.
There are different ways to organize a sale, but maybe a typical garage sale is a good option or you can just do it online on websites made for that or on your social media. Whatever works best for you.
Hire a removalist
For those junk items that are not adequate for sale or charity, you can hire professionals to take care of them and take it away. This way you don´t have to bother with heavy furniture or debris. If you think that it might be expensive, just remember that driving it to the nearest landfill and wasting your fuel is also pricey and it takes time. You might have to go several times depending on the quantity. Let removalists from Sydney do the job for you.
Contact waste management
First, you need to check whether they can accept everything you would like to trash. Some of the bulky pieces might not be acceptable to them. But smaller pieces of your old furniture might be acceptable, so this is another good option for those pieces that are no longer usable.
 These companies have different policies, so make sure you know them beforehand because you don't want any misunderstanding that would lead you to return all those bulky items to your home again. 
Consider keeping some of your furniture
You might think that some old shelf or a cabinet goes terribly with your existing living room but think again. Maybe you can keep some of these items and repurpose them. Old cabinets can be converted into a vintage bar with all the drink stored, hardware can become a new dresser, etc. check some ideas on how to repurpose old furniture and you might be surprised by the potential it has. Be sure you don't want to keep it before you give it away.
Reserve a curbside pickup option
This is not available everywhere, but depending on where you live, check this option on the internet and see if it's available in your neighbourhood. A general rule is to get one curbside pickup per year which is a fair deal. 
If nothing works, dump it
If all the previous options are not for you, then do what you have to do. Landfills are made for these situations so dump your old furniture there and don't worry. Just bear in mind that some of the landfills charge a nominal fee for accepting your trash, so make sure you know if this is the case as well.
Now you are closer to making up your mind about whether you would like to keep or give away your old furniture. If you think you can keep something, we hope that refurbishing ideas can be creative and helpful. In case you want to give it away, the neatest option is to hire a removalist, but others are listed and available as well, so choose to your liking.