The Best Window Furnishings for Bow Windows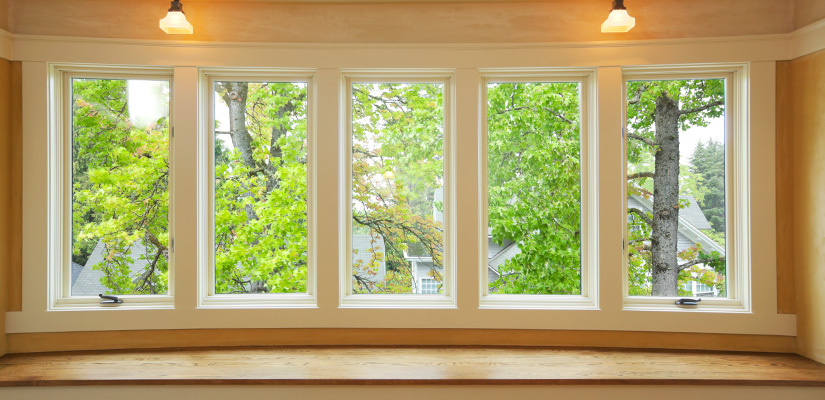 Everyone likes to have an element of difference in their home that sets it apart from the crowd. Of course what this means for each person is different, and it is certainly interesting to see what that translates into. Homes today are without a doubt more innovative, original and creative, which just goes to show how much has changed over the years.
Unique features are an instant point of attraction and there is a lot you can play with nowadays. Your windows are one such option. In fact, there are so many beautiful looks you can achieve with the design of your windows. From using a design on its own to mixing it up with others, the options are endless and allows you to create a truly special place. Additionally, they have the very important function of letting light into your home, so looking good while doing it will not hurt.
Bow windows are very popular and much loved for two reasons: One, because they look phenomenal from both the inside and out. And two, because they make a room more spacious. Instead of the usual linear wall, they are set against a curved one. This is a handy trick for when you need the room to look and feel bigger. Plus, these windows let in heaps of light as they typically consist of 4-5 windows in a row. 
Here we take a look at some tips on how to dress bow windows to accentuate their features. 
What Are Bow Windows?
Put simply, bow windows are windows that have a curved shape – in other words, just like a bow. They help create space and tend to extend beyond the exterior wall of a building. They are preferred when more panoramic views of the landscape are desired. Because of their style and design they create a sense of grandeur that is fit for royalty. These windows are not to be confused with 'bay' windows, which are different. Bay windows typically consist of three windows, with one 'picture' window in the middle. Two side windows then flag this window. 
Curtains
Given their own penchant for drama and sophistication, curtains are well-suited to the personality of bow windows. In fact, they effortlessly amplify the effect of these windows. Choose from a variety of lengths, fabrics and styles to achieve the look that really knocks your socks off. Seeing as how bow windows let in lots of natural light, pairing sheer curtains with blockouts will be a great combination. You can even customise your curtain rod to curve beautifully along the wall so the curtains drape luxuriously. We have the widest range of custom-made curtains to help get you started.
Roman Blinds
If you want to step away from the norm and opt for something different, Roman blinds will be well worth your while. Their classic appearance now modernised has something for everyone, and their folding panels work like a charm with bow windows. There is something just mesmerising seeing Roman blinds set up against bow windows as they add to the ambience. You can either go for blockout or light-filter fabrics depending on your needs. Customise your Roman blinds by selecting a specific type of fold, which can include flat fold, balloon and more. You also will be spoiled for choice when it comes to colours and textures, so go ahead and dive right in. 
Shutters for Bow Windows
Shutters offer timeless elegance to any home and are second-to-none. They ooze charisma and are truly a sight for sore eyes. Shutters with wide-spanning windows that let in lots of light are a match made in heaven, and allow them to function the way they were always meant to. They also give you a greater degree of control compared to other window furnishings, as each slat can be individually controlled. This gives you highly precise control over light and privacy. Choose from a range of materials including timber, premium timber-look and aluminium as well as colours for the best match. Custom-made plantation shutters are definitely value for money.
The experience of picking and choosing the right window furnishings can make you feel like a kid in a candy store. You want them all and may wonder how on earth you can make a choice. What if you do not like it? What if it is not what you thought it would be? The questions are endless and eventually you end up stressed. 
Well, luckily we can eliminate this for you, and quite easily might we add. Simply reach out to our customer consultant superstars, who are not only trained but highly knowledgeable in this field. They will make a trip out especially to see you and your home, and pass on their nuggets of wisdom. They will take into account your needs no matter how big or small, and help you browse through fabrics in real time.