Easing the Transition to a Smart Home Lifestyle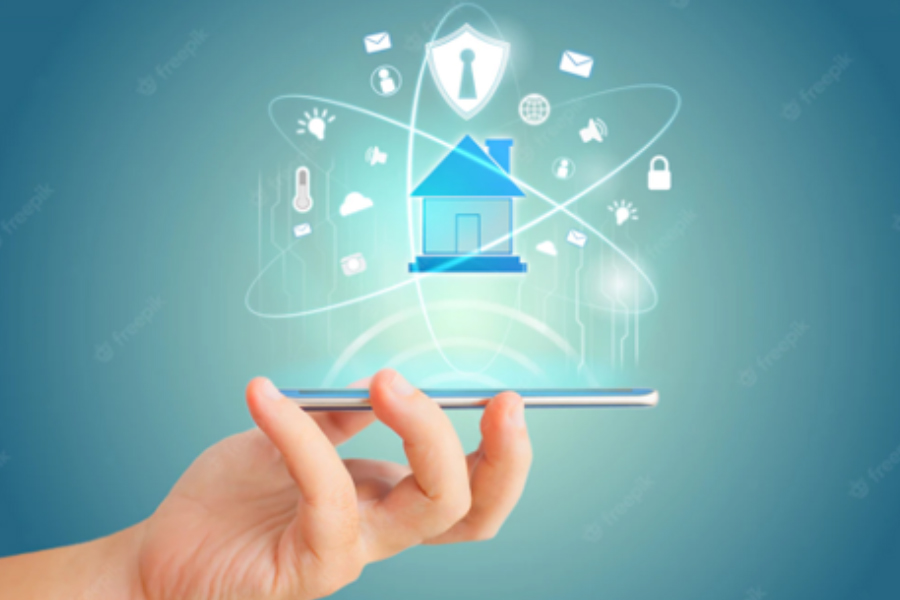 As the world evolves towards a more technological era, more and more people are shifting towards using and installing smart devices in their homes. And why not, when these devices help automate your home, provide security to homeowners, and contribute to a green lifestyle?
Since smart home devices belong to the technology industry, with huge competition and a larger consumer market, they can be very pricey. But there is a way to ease the transition from going from an ordinary home to a smarter home. Here are some bundles that will get you started on your smart home journey that won't break the bank.
The Google Nest Mini Bundle
The Google Nest Mini bundle is the best option for users who have considerably smaller houses and apartments, and a lower budget as well. The Google Nest Mini bundle allows users to get their hands on two of the best devices that Google has to offer in the smart home devices range which they call the 'Google Nest' range.
What Do You Get In The Google Nest Mini Bundle?
The bundle offers a Google Nest Thermostat with a free Google Home Mini smart speaker, all at a lower and affordable price of $178.99 altogether.
What Do These Products Do?
Google Nest Thermostat
The Nest Thermostat helps you seamlessly control your home's temperature with comfortable ease and helps you save on energy bills as well. Gone are the days when you would be required to change your home's temperature manually, with the Nest Thermostat's voice command features users can simply say 'Hey Google, set the temperature to 70' and the device will do it for you!
The great thing about the Nest Thermostat is that you aren't required to be at home to make changes to your temperature. With the synced smartphone application Google Home, users can change temperatures even while they are away.
What's more is that if users wish to set the thermostat to auto mode, the Nest will learn and adapt to your sleeping, away and at-home schedules automatically. It can detect motion to determine away timings and can reduce the temperature or turn itself off in order to save up on the heating and cooling bills. As it learns at home timings as well, the device can switch itself on before the user gets home so they are met with a cozy environment. This also enables users to save a significant amount of energy by helping reduce their bills as well as being more eco-friendly as well as not having to compromise on their comfortability!
Google Home Mini
The Google Home Mini is Google's version of their smart speaker featuring their voice assistant, the Google Assistant. It comes with a lower price and a compact design, ideal for users with a lower budget, an apartment or a smaller house, or even just for those looking for something similar to a smart speaker with additional features.
With the Mini, users can listen to music, set alarms, play podcasts, and control other smart devices through voice commands as well. It can easily sync with all of the devices from the Nest range as well as most other third-party smart home devices too. The device lets you easily control your smart thermostat that is available in the bundle, along with smart lights, smart smoke detectors, and more – at a fraction of the price.
For users looking to start out with smart home devices, another popular bundle is the Indoor Smart Starter Package offered by FirstEnergy Home.
The Indoor Smart Starter Package
This bundle offers users Sengled Smart Multicolored Wi-Fi bulbs, a Wemo Smart Plug, and a Google Smart Home Mini at the low price of $108.98 only!
What Do These Products Do?
We've already mentioned how brilliant the Google Smart Home Mini is, so here's a few specifications on the other two devices as part of this bundle.
Sengled Smart Bulbs
Smart LED bulbs are Wi-Fi enabled, color-changing bulbs that can be controlled through a smartphone application as well as voice commands. Simply tell your voice assistant to change the color of the bulb or to turn it on or off. Additionally if paired with motion sensors, these smart light bulbs can even turn on when you enter a room and turn themselves off after a certain period of inactivity.
Smart bulbs can enhance the lighting and ambiance of any space reflecting the kind of mood you want to set.
Wemo Smart Plug
Smart Plugs can efficiently and seamlessly transform your traditional appliances and devices into makeshift smart devices. With smart plugs, users can control their devices by turning them on or off through a smartphone application or voice commands once they're plugged into them. Similarly, users can also control these devices even when they aren't home! So if you're someone that forgets to turn off your appliances once you leave your home you can now do that through the smartphone application and save on those energy bills. You can also easily set automatic schedules for the plugged-in devices.
These aren't all though. There's more from where they came from, and you can find some great smart home starter bundles at FirstEnergy Home. So what are you waiting for? Head on over to their website www.firstenergyhome.com and check out all the bundles and smart home devices they have, and at reasonable prices might we add.